Welcome to 
Ormeau Table Tennis

club, Belfast, N.Ireland

Fastest growing table tennis club in Northern Ireland with new members signing up each week!
Ormeau TTC featured on BBC News
Ormeau Table Tennis has just recently been featured on the BBC Northern Irelands live evening sporting news. Reporter Mark Sidebottom done the feature and got some practice with club juniors Owen Cathcart & Sophie Earley. This was super promotion for the club and Mark even described it as the "Hidden Gem" of Belfast!!
More Information available on the BBC website or Click Here
Ormeau Coaching Time Table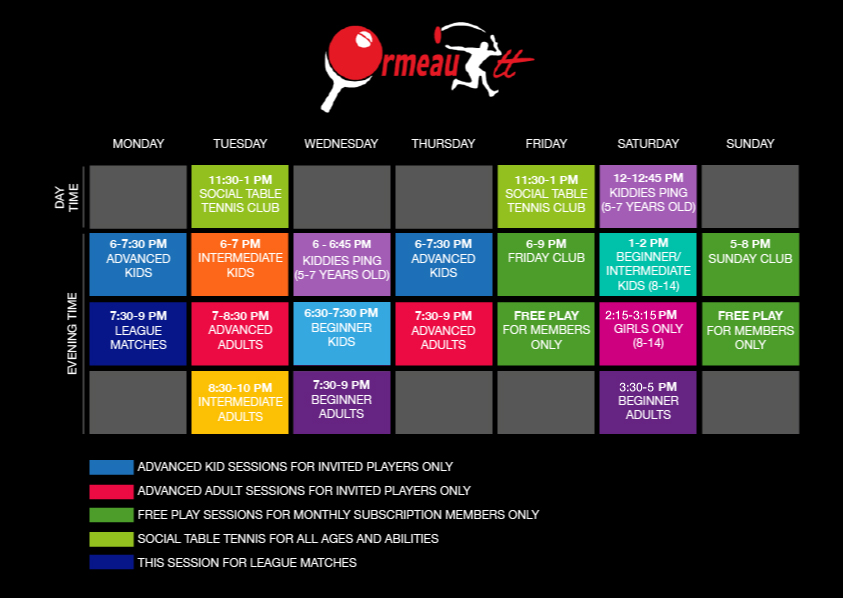 Ormeau TTC Trophy Cabinet 2015
Ormeau Table Tennis Premier League Team 2015
Ormeau have had a great season in the Belfast & District league with the perfect undefeated season and winning the premier division !! The team this season consisted of senior international Keith Knox, TTU coach Gervis Knox, Young superstar Owen Cathcart, Ballymoney Open Champion Mark McGuiggan, Ulster Interpro Players Thomas & Zak Earley and Antrim Open winner Phil Jamison.
Ormeau Table Tennis has recently been featured on
Click edit button to change this text.