Welcome to 
Ormeau Table Tennis

club, Belfast, N.Ireland

Fastest growing table tennis club in Northern Ireland with new members signing up each week!
Ormeau TTC featured on BBC News
Ormeau Table Tennis has just recently been featured on the BBC Northern Irelands live evening sporting news. Reporter Mark Sidebottom done the feature and got some practice with club juniors Owen Cathcart & Sophie Earley. This was super promotion for the club and Mark even described it as the "Hidden Gem" of Belfast!!
More Information available on the BBC website or Click Here
Ormeau Coaching Time Table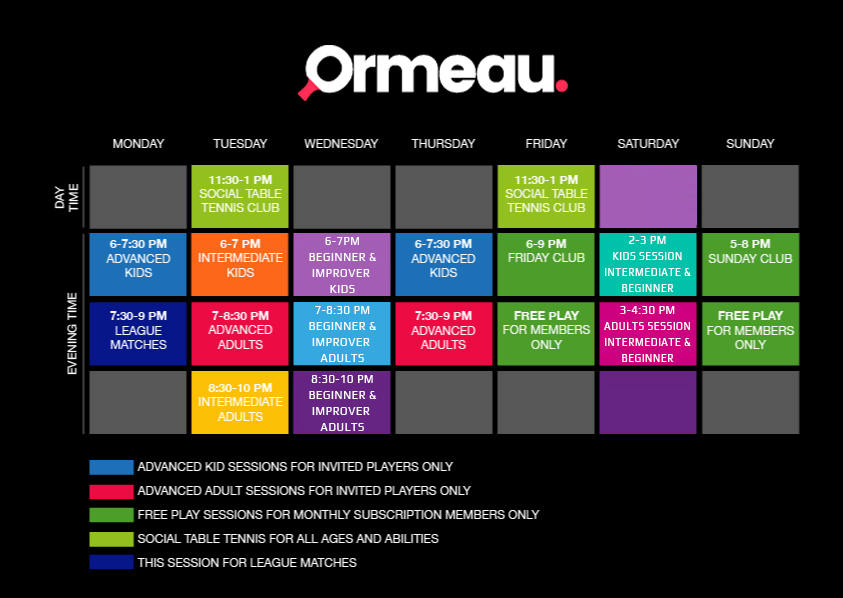 Ormeau Table Tennis British Premier League
Ormeau has assembled a formidable team to compete in its first year at the pinnacle of UK table tennis. Players include Paul McCreery (current Irish National Champion), Gavin Maguire (former Irish National Champion), Ashley Robinson (highest world ranking Irish player), Owen Cathcart (Irish Junior National Champion and three-times ITTF World Cadet Tour winner), Oriol Monzo (Spanish Super League player) and Keith Knox (former French-league player and Team Captain). Home fixtures are being played at Ormeau's own dedicated facility in Belfast, while away games are being played across the UK. The logistics of getting the Ormeau team, several of whom play professionally across Europe, to and from the matches have been made easier with support from Kainos.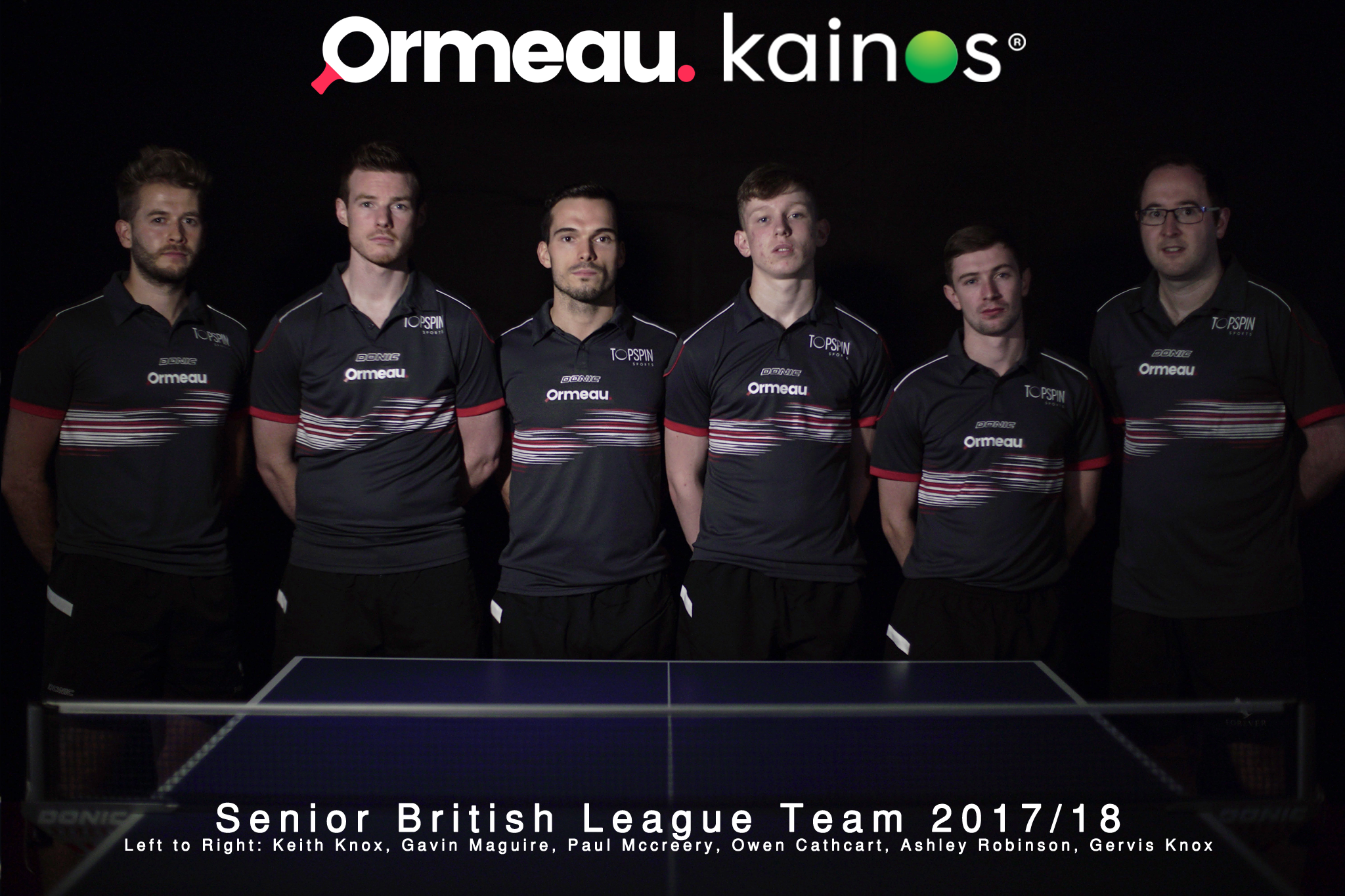 Ormeau TTC Trophy Cabinet 2015
Ormeau Table Tennis has recently been featured on
Click edit button to change this text.