Ormeau Table Tennis Club will host our Annual Ormeau Junior Open on Saturday 1st February 2020. Our junior open will be an Ulster Junior Ranking event! 
Order Of Play
Under 18's – 9.00am to 11.30am
Under 15's – 11:30am to 2pm
Under 13's – 2pm – 4pm
Under 11's – 4pm – 6pm
* Times will vary depending on entries but this is our expected start and end times – please be patient as times may vary slightly on the day! •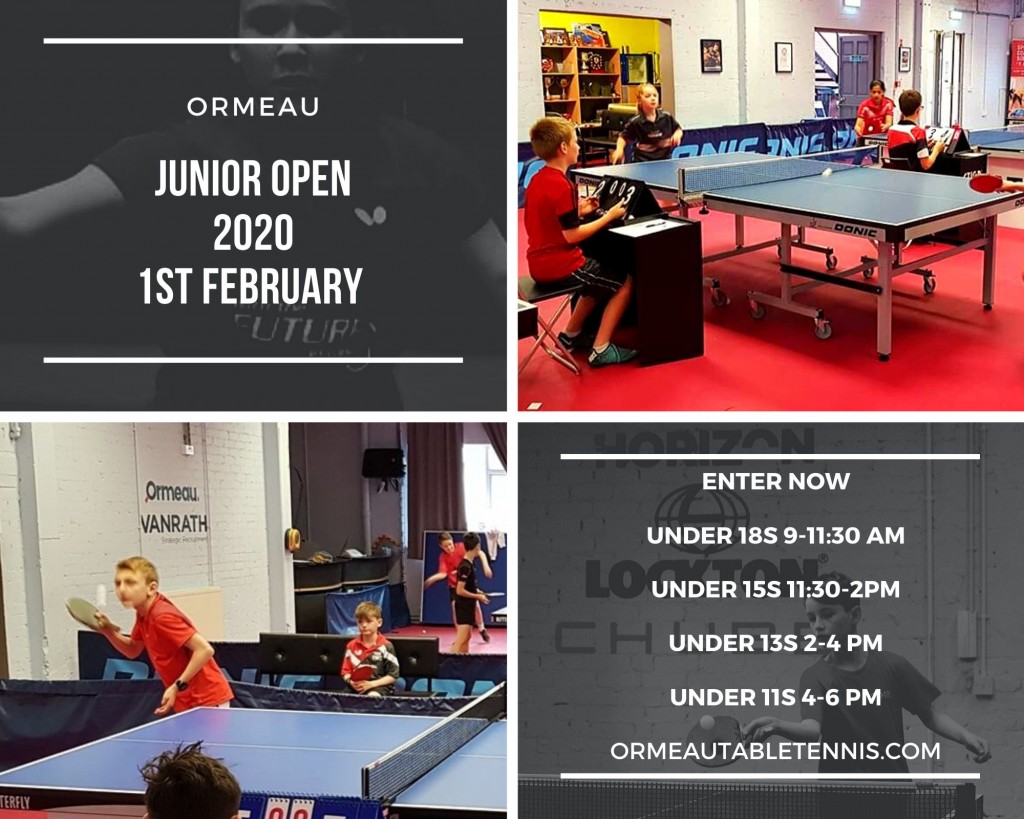 Entries
Entries need to be paid in advance to confirm your entry via our web link – www. If you are struggling to do online then we will accept entry via email to [email protected].
All players will have played a minimum of 3 matches in the group. The tournament is ideal for players of all ages and abilities.
Prizes will be awarded to winners and runners-up in each of the categories.