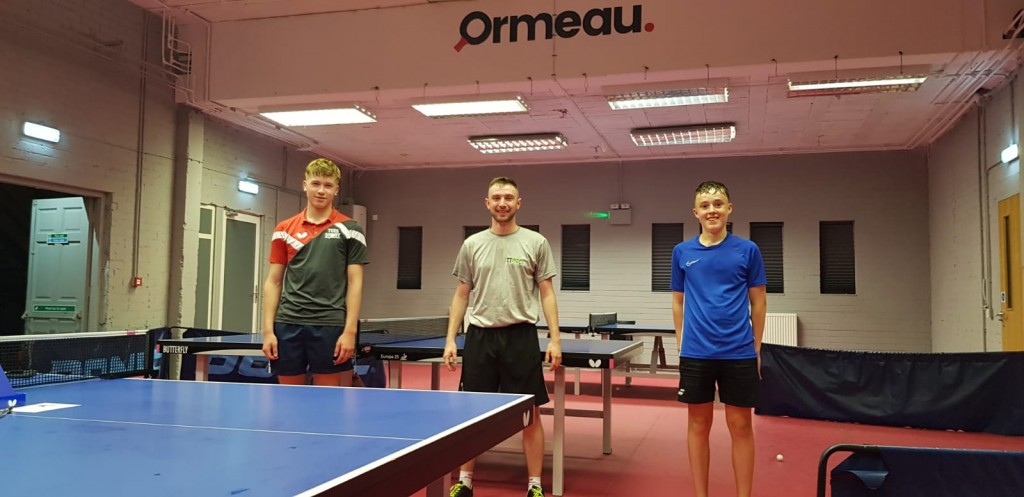 We held our first competitive competition since return from lockdown, with 9 of our best seniors alongside Irish International Ashley Robinson battled it out over 5 hours! This National Championships warm-up competition was run by Gervis and he was incredibly impressed with the Ormeau group quoting "As a group, they all showed that hard work since returning from lockdown is paying off – with all players fighting hard and showing professional attitudes throughout an epic evening of table tennis!"
Star of the evening is Irish No.1 Cadet Jonny Mooney who had an epic run eventually beating Irish senior international Ashley Robinson 3-1 in a thrilling final! On his way to winning the top prize of £50, he recorded wins over Dawid Sulkoski 3-1, Sophie Earley 3-1, Max Skelton 3-2 and James Skelton 3-2 (Semi-Final) – Overall his a mix of high-quality defence and monster attacks paid dividends! Congratulations Jonny!
James Skelton had a good evening narrowly losing to Jonny 3-2 in a semi-final thriller and pipping Sophie 3-2 in the third-place playoff!
Excellent evening play and we look forward to more small competitive events in the club over the coming months!