Our top 3 Vets Daryl Strong, Phil Wallace and Allen Robson made the short journey to Perth, Scotland to represent Ireland in the over 40 and 50s categories.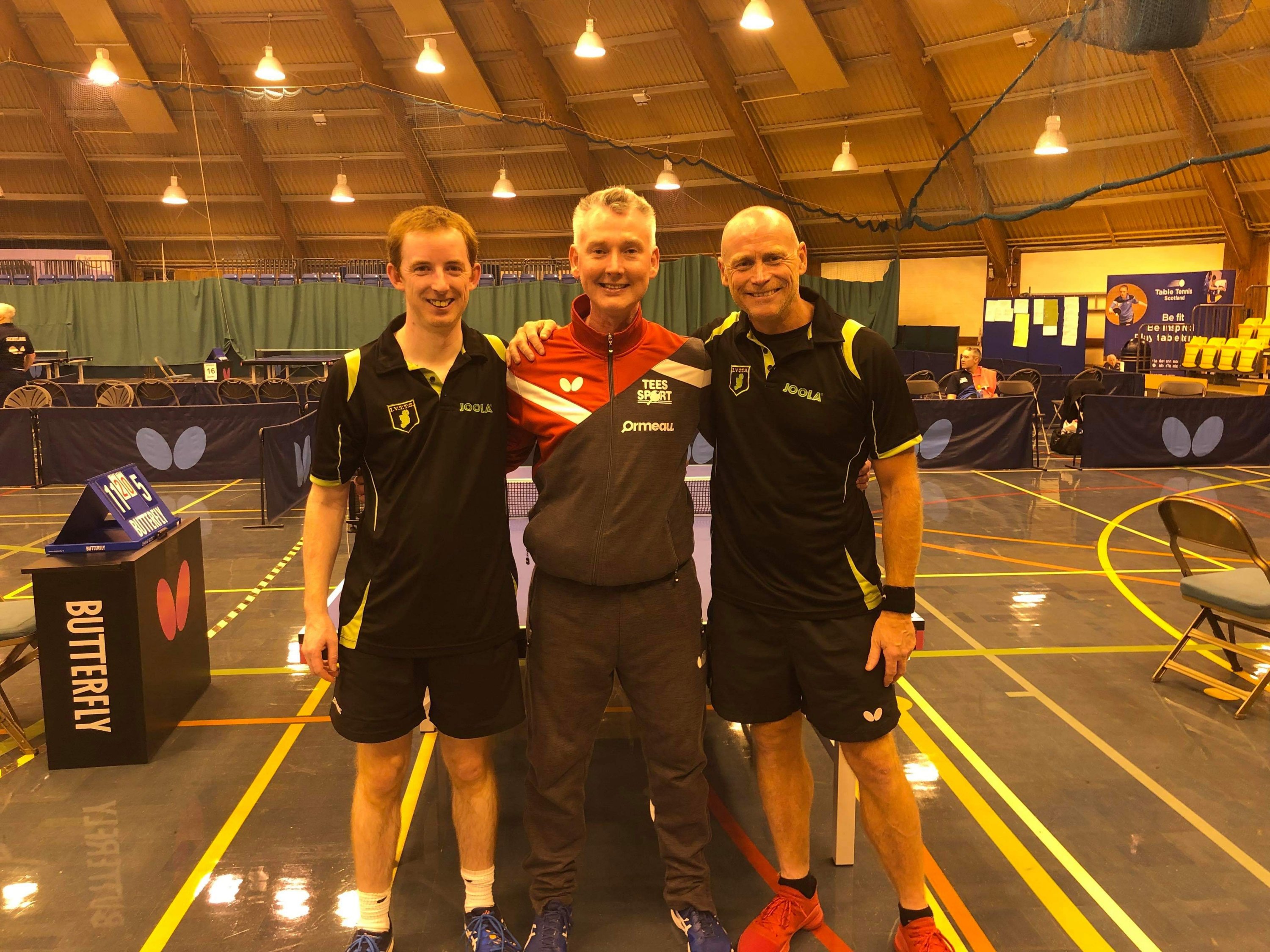 OVER 40S TEAM
Daryl proudly led the Ireland Over 40s team to a silver medal, closely losing out to the mighty English. Strongbow won 10/12 matches which included an impressive win over top Scot Richie Venner 3/0. Fast Phil also enjoyed a successful team event in which he won 6/9 matches. Congratulations also to the other team member Tibor Pofok. IRELAND SILVER MEDAL
OVER 50S TEAM
Allen represented an Ireland team that consisted of #1 ranked Kevin Mackey and #3 Pat McLoughlin who battled hard to win a bronze medal. Robbo won 8/12 matches and his best win was probably over Welsh #1 and former Senior International Mark Simon 3/2. Allen was delighted to get the nod to play winners England and was competitive against two very good players. IRELAND BRONZE MEDAL
OVER 40S INDIVIDUAL
We all know what a competitor Daryl is his preparation for these and in fact any event is second to none. Daryl made it through to the Semi's where he defeated English chopper Dave Reeves in a 5 set thriller but unfortunately lost out to top English attacker Andrew Wilkinson 3/1 in a high class final. Brilliant performance from Strongbow against very high level opposition, our younger players could learn a lot from his discipline and attention to detail. Fast Phil unfortunately lost out in a tough qualifying group.
The lads also lost in the Doubles Semi final to Reeves and Wilkinson.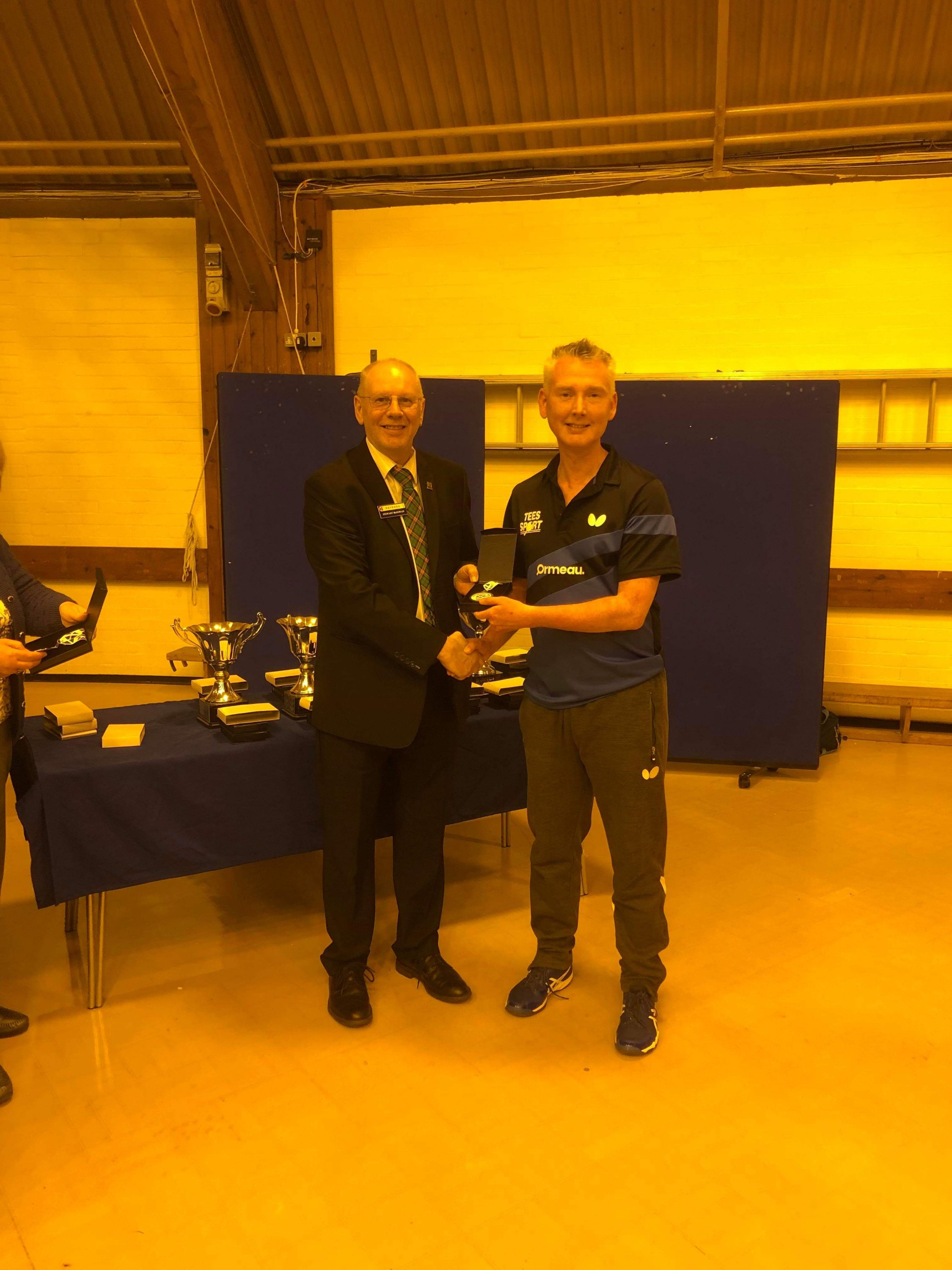 OVER 50S INDIVIDUAL
Allen battled through a tough group in which he defeated the Welsh #2 but will be gutted to have lost in the last 16 to seasoned International Gordon Waddell as he led him 10/7 in the decider. Ultimately it was lack of experience that cost Robbo this match but he loved every minute and learnt a lot about top level Veterans Table Tennis.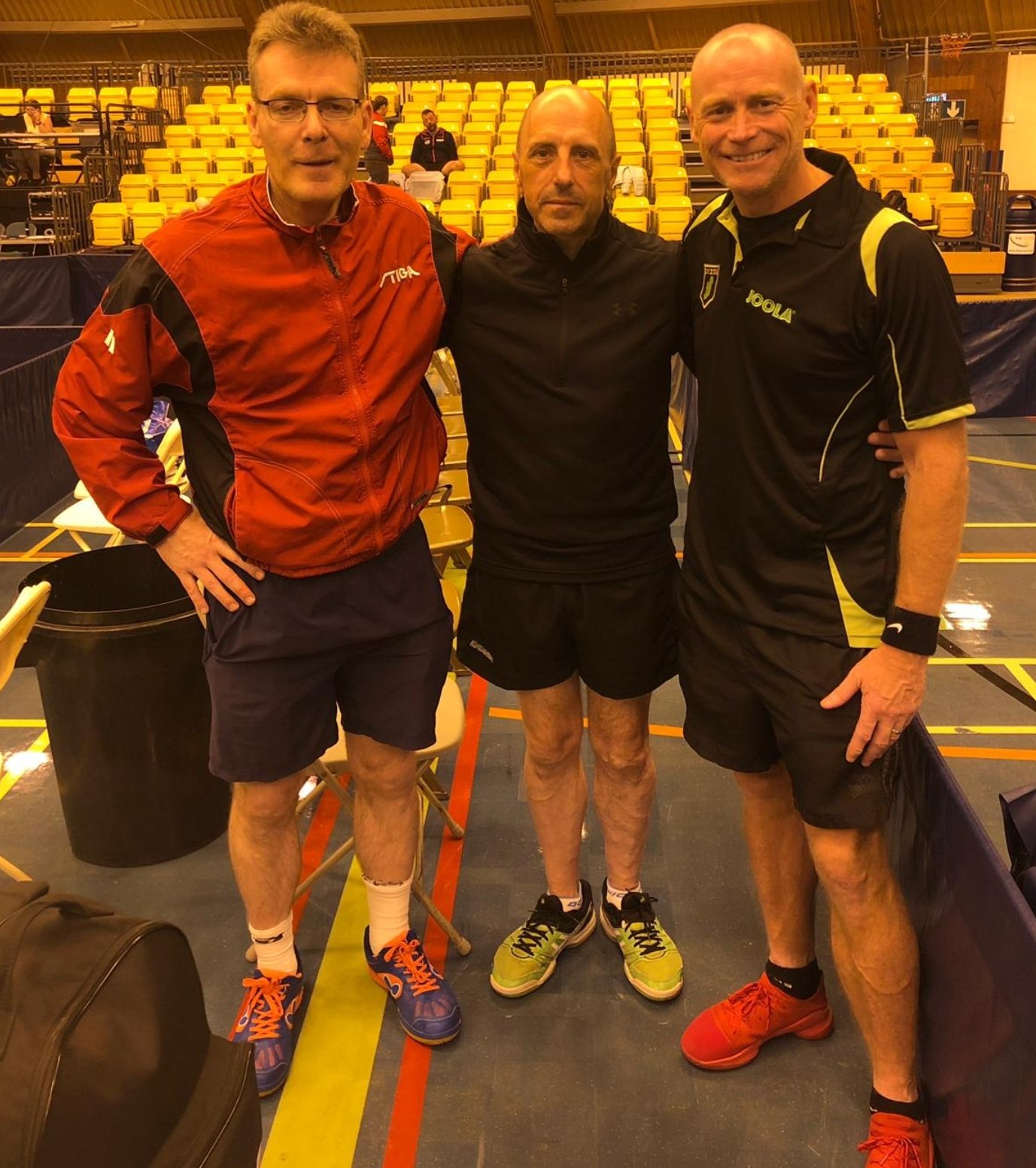 Great weekend and an honour to see the great Tommy Caffrey win the over 70s title, the man is just a legend!!