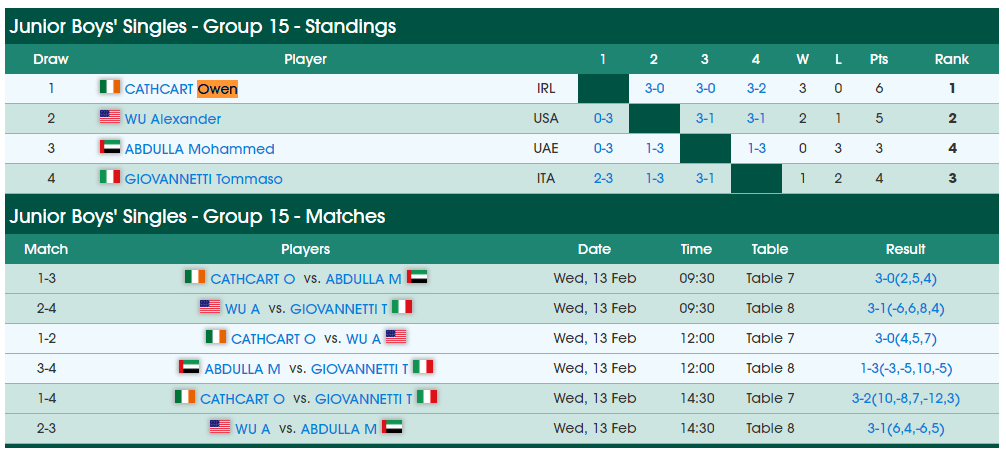 Owen Cathcart now a full-time professional player living and competing in Halmstad Sweden has just commenced the Czech Open with 3 opening wins. Owen came up against Mohammed Abdulla from the UAE this morning at 9:30am. Owen came away from this match only dropping 11 points in the 3 sets he played to over come the UAE competitor 3-0.
Following on from his convincing opening win OC then faced Alexander WU from the US which followed suit this time with the scoreline reading 11-4, 11-5, 11-7.
The in form Cathcart faced his toughest opposition in that of Tomasso Giovannetti from Italy. The Italian pushed OC into a 5th set encounter after OC lost a very close 4th set. OC however reigned supreme showing his true qualities, and came away with a convincing 5th set scoreline of 11-3.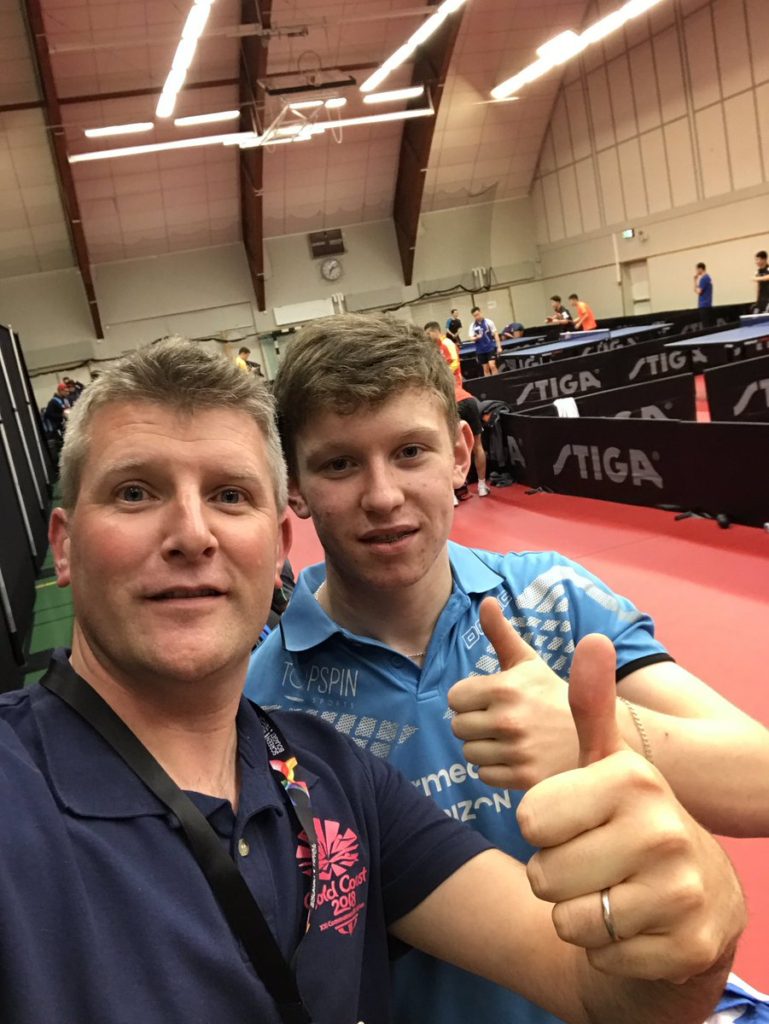 OC has upped his training significantly since his move to becoming a full time player. Have a sneak peak at the Top Ormeau players Schedule!
Practice Sessions
Monday 9:30-12 and 4-6:30pm
Tuesday 9-12 and 3-5:30pm
Wednesday 9:30- 12
Thursday 9:30-12 and 3:45- 6:15pm
Friday 10- 12:30
Saturday 9:30-12:15pm
Sunday 10-12:30pm
GYM Sessions
Monday 7-8pm
Tuesday 6-7pm
Wednesday 4-5 pm
Thursday 6:30-7:30pm
Friday 12:30-1:30pm
Sunday 4-5 pm
That's a pretty impressive training schedule! Great Work OC Keep up the good work and good luck for your remaining matches at the Czech Open!!! As always doing Ormeau very Proud! Allezz!
For full results on the ITTF website see: http://results.ittf.bornan.net/ittf-web-results/html/TTE5032/groups.html