25 years ago a 13 year old Hungarian boy called Janus Molnar was travelling by car to a Junior Table Tennis Tournament when tragically the car violently swerved and crashed into a tree, Janus and his mother were killed instantly. Janus loved Table Tennis and was the Hungarian Cadet Champion, all his aspirations of becoming one of the best players in Europe wiped out in a split second.
His Club members at BVSC in Budapest were devastated but they decided to put all their energy into creating a Tournament in his memory which has now become one of the most prestigious on the European Junior Boy calendar and is in its 24thyear.
This was my first visit to the event and I was overawed by the whole experience. The halls are not state of the art but you can sense the history that exists in the place, there are huge pictures of former Hungarian Champions just to add to the atmosphere. There are also several pictures of young Janus so you can never forget that awful day and the reason that this great Tournament exists.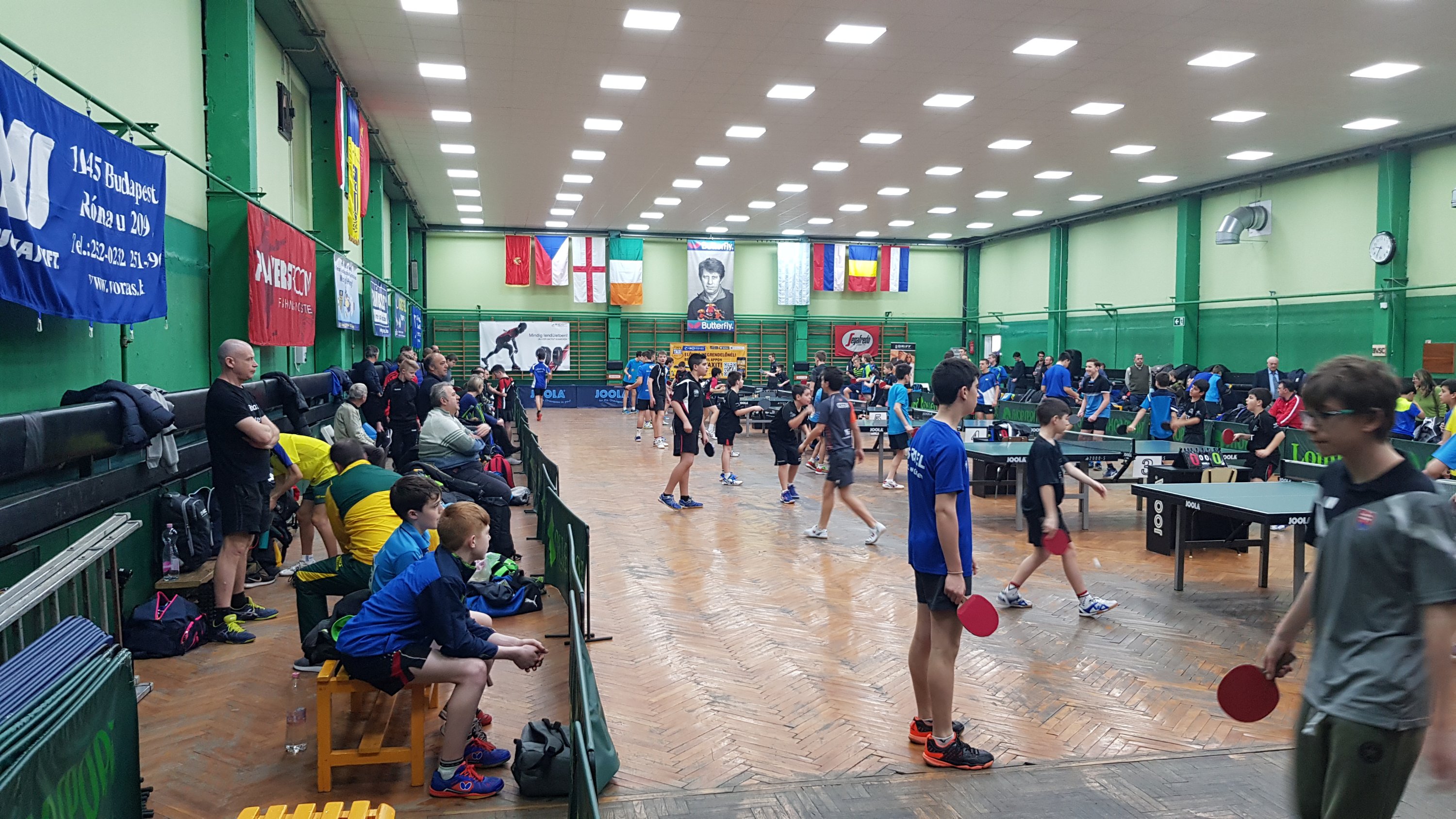 Then, you have the prize ceremonies which words cannot give it the respect it deserves, I have never experienced anything like it at any other sporting competition! The top 8 players slow walk to the podium, the music, the candles, the minutes silence, it is so touching and incredibly emotional. This is how to put on a sporting event with dignity and class, never mind being the most organised event I have ever been to.
I was in the company of Gervis and former Irish National Coach and current Australian National Coach John Murphy. We had with us our own club members and highly ranked cadets Johnny Mooney and Max Skelton and John brought two young Aussie players called Finn Luu and Nicholas Lum to compete in the Cadet and Junior events. John will be travelling all around Europe with these two players for 2 months and everything is funded by the Australian association.
CADET BOYS GROUPS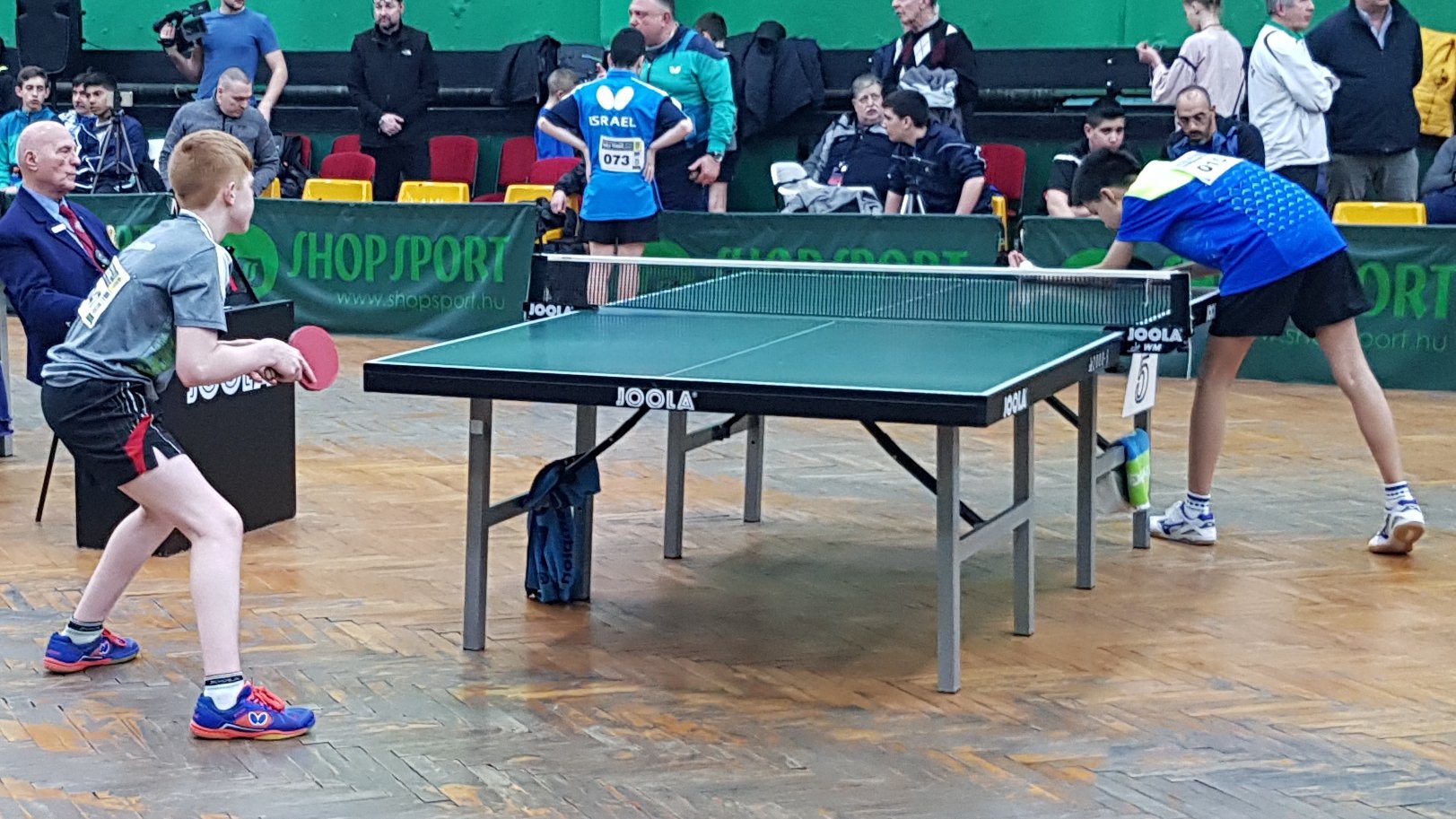 Johnny and Max both qualified to the last 64 knockout stage, Johnny as a winner and Max as a runner up. Johnny was developing a bit of a following with his entertaining style of play and only lost a couple of sets, Max lost only to a very strong Luxembourg player.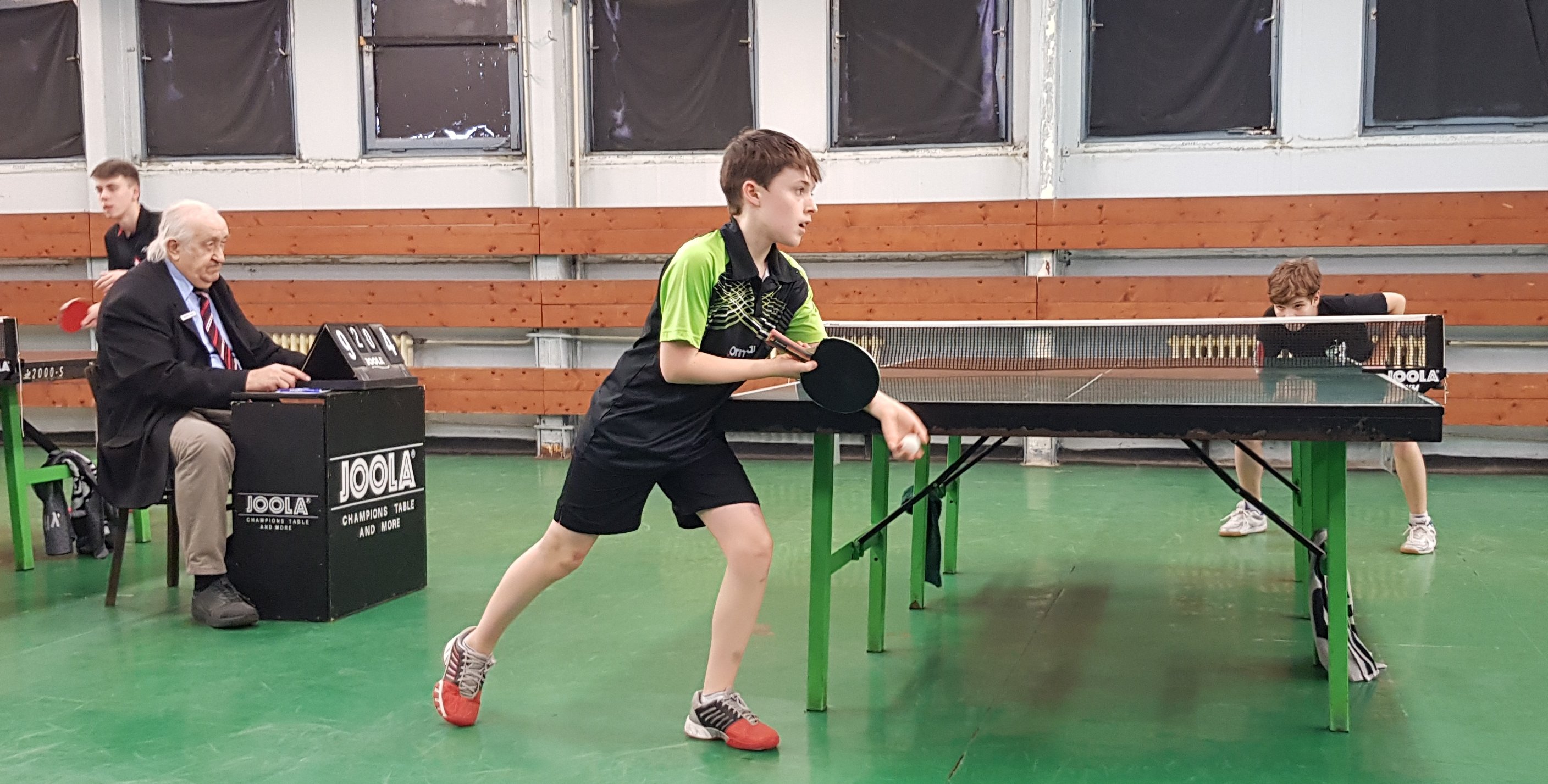 CADET BOYS KNOCKOUT
Johnny won both his last 64 and last 32 matches 3/1 against players from Slovakia and Austria respectively. Max also won his first two knockout matches but by a score of 3/2, his last 32 win was against Luxembourg's #1 Cadet and is probably his best win to date. Johnny then had a great win over Karpatu from Hungary in a match which he showed his amazing defensive qualities to consistently frustrate the highly ranked Hungarian. Johnny's run finally came to an end in the quarter finals when he lost to Australian Nicholas 3/0, he actually led the 3rd game 9/3 in a match of high quality. Max lost in the last 16 to the #1 seed from China who basically didn't miss a shot in the whole match, Max will have learnt you can't push long to these top players! Nicholas beat the Chinese player 3/2 in a thrilling semi and went on to beat his Aussie compatriot Finn 3/2 in the final. Murphy was a happy man and they even asked him to present the awards!!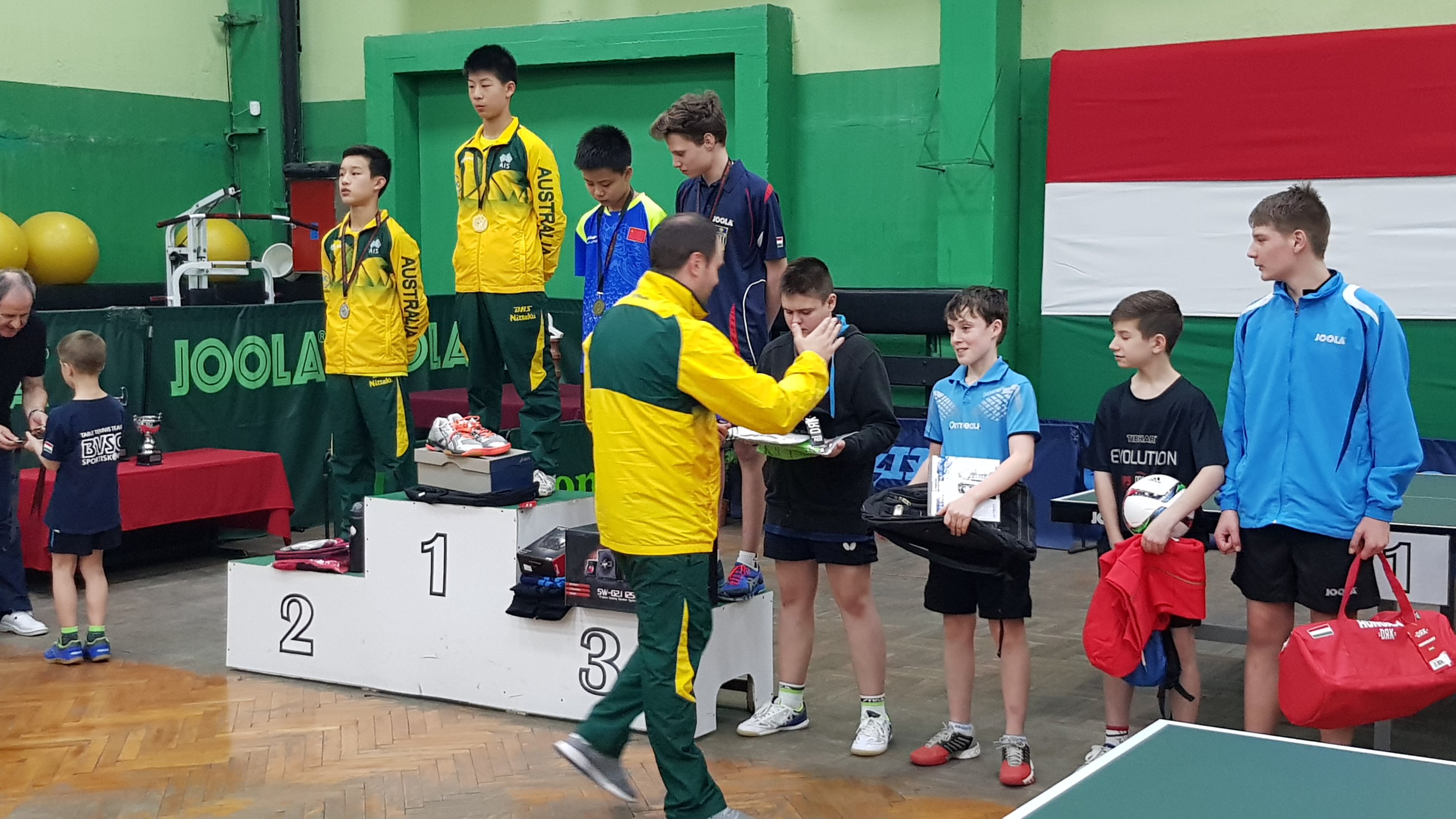 JUNIOR BOYS GROUPS
Both boys played very well and again Johnny won his group and Max was a runner up. Considering the 2 lads didn't get through their mini cadet or cadet groups 3 years ago to qualify to the last 64 of the Junior event was a brilliant achievement!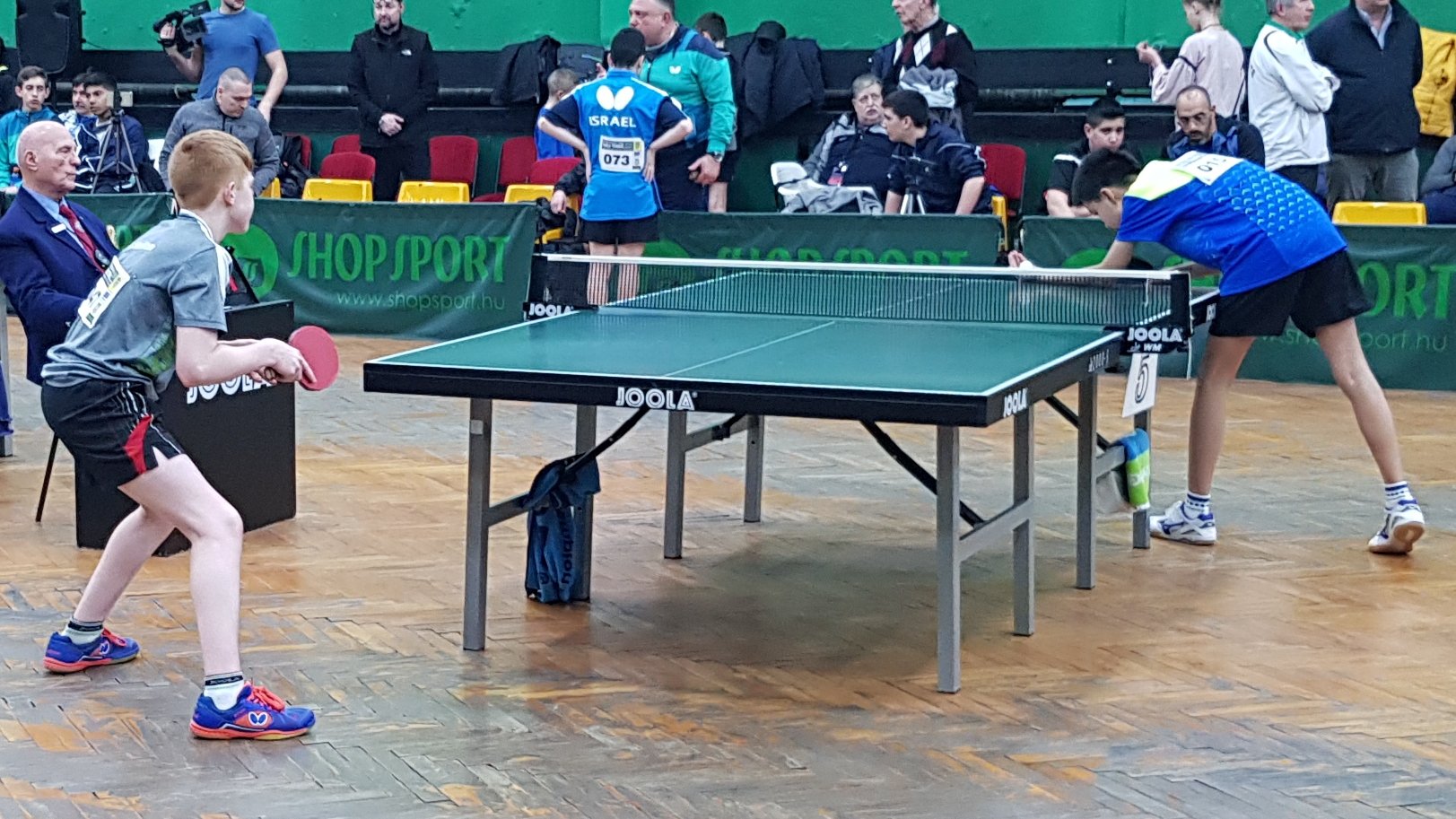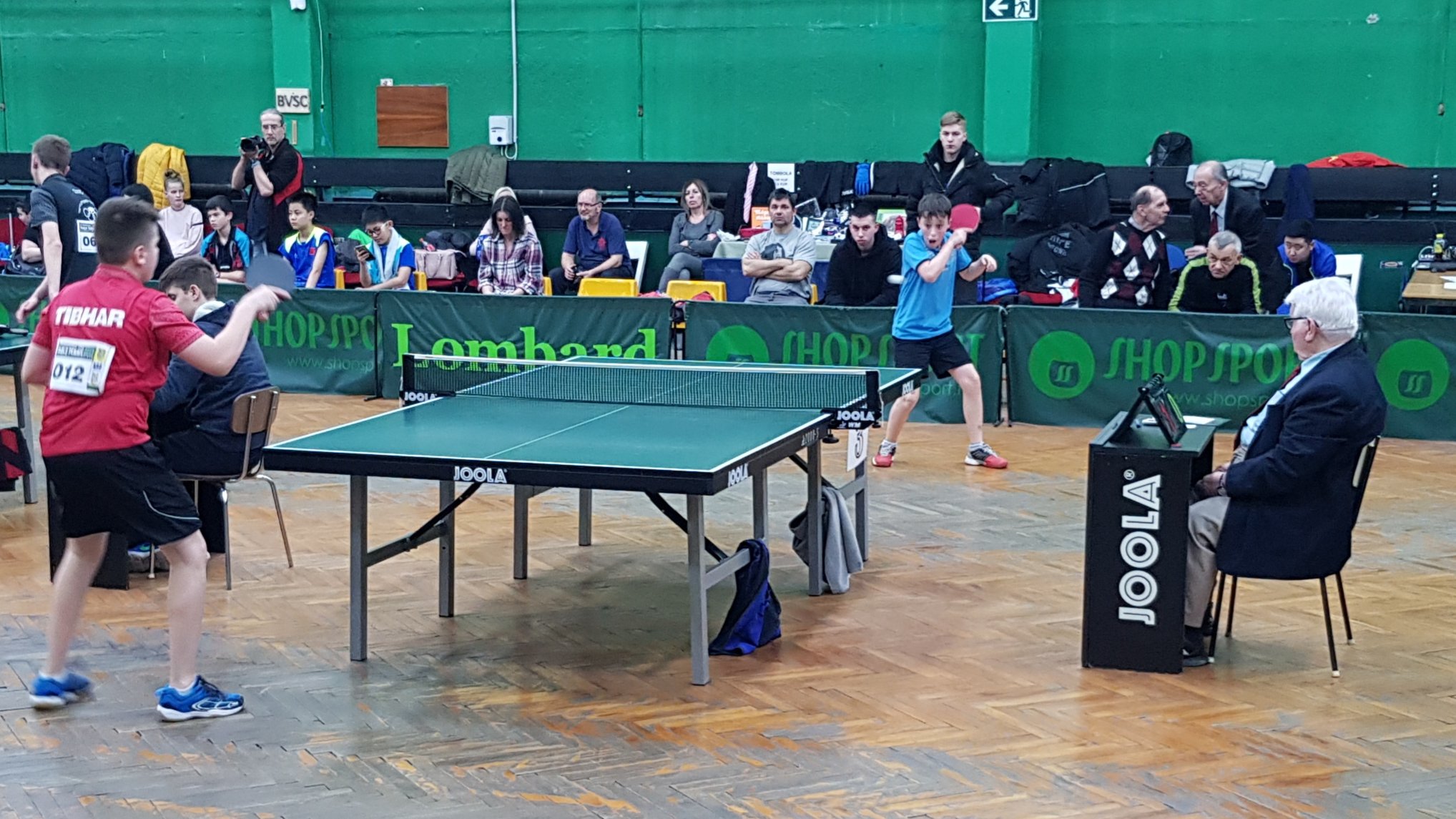 JUNIOR BOYS KNOCKOUT
The lads were always going to be up against it as their likely opponents were all going to be good European Junior players. Max lost to a good BVSC player 3/0 and this time will have hopefully learnt a valuable lesson on serve and receive at this level. Johnny lost 3/1 to Szekely, also from BVSC, and can take a lot of positives from this match whilst will now have more of an idea of the areas he needs to improve on.
Finn Luu made the Semi Final which was a superb achievement for the 13 year old.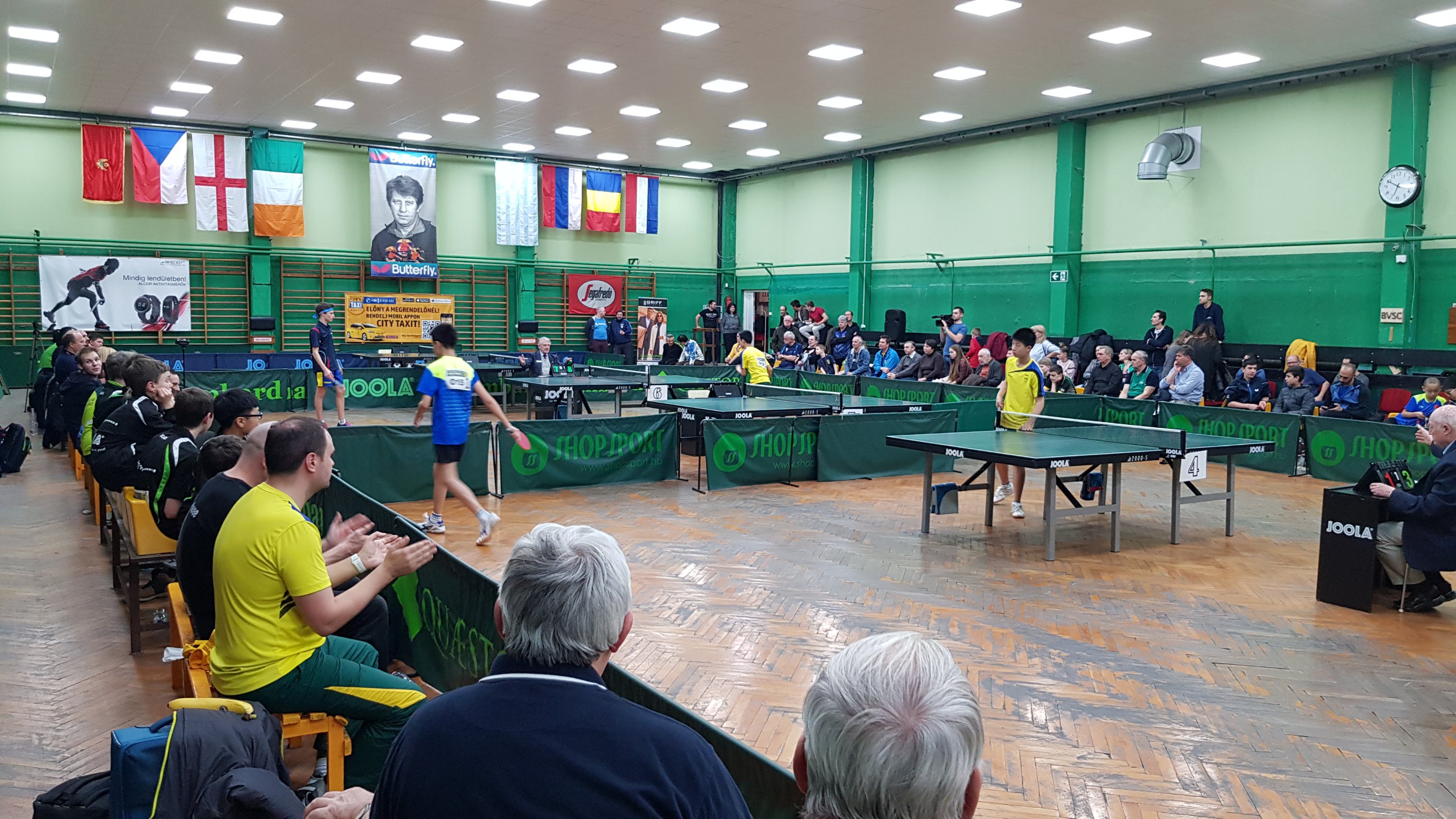 SUMMARY
Our own home bred superstar Owen Cathcart and Connaught's Thomas Joyce are the only Irish players to make ¼ Finals or better at this Tournament. OC finished 3rd 3 times in various categories and Thomas reached the 1/4s of the Mini Cadets a few years ago. This highlights just how well our boys performed and Johnny and Max can be extremely proud of themselves. They will now hopefully focus on training hard in the hall and strive to keep improving.
Gervis and myself also learnt a great deal in many areas and it was great to see John achieve so much success with his 2 Australian players. We seriously miss him being involved in the Irish set up and personally I hope he returns one day to Ireland. He is doing an amazing job for the Australian Federation and is loving life.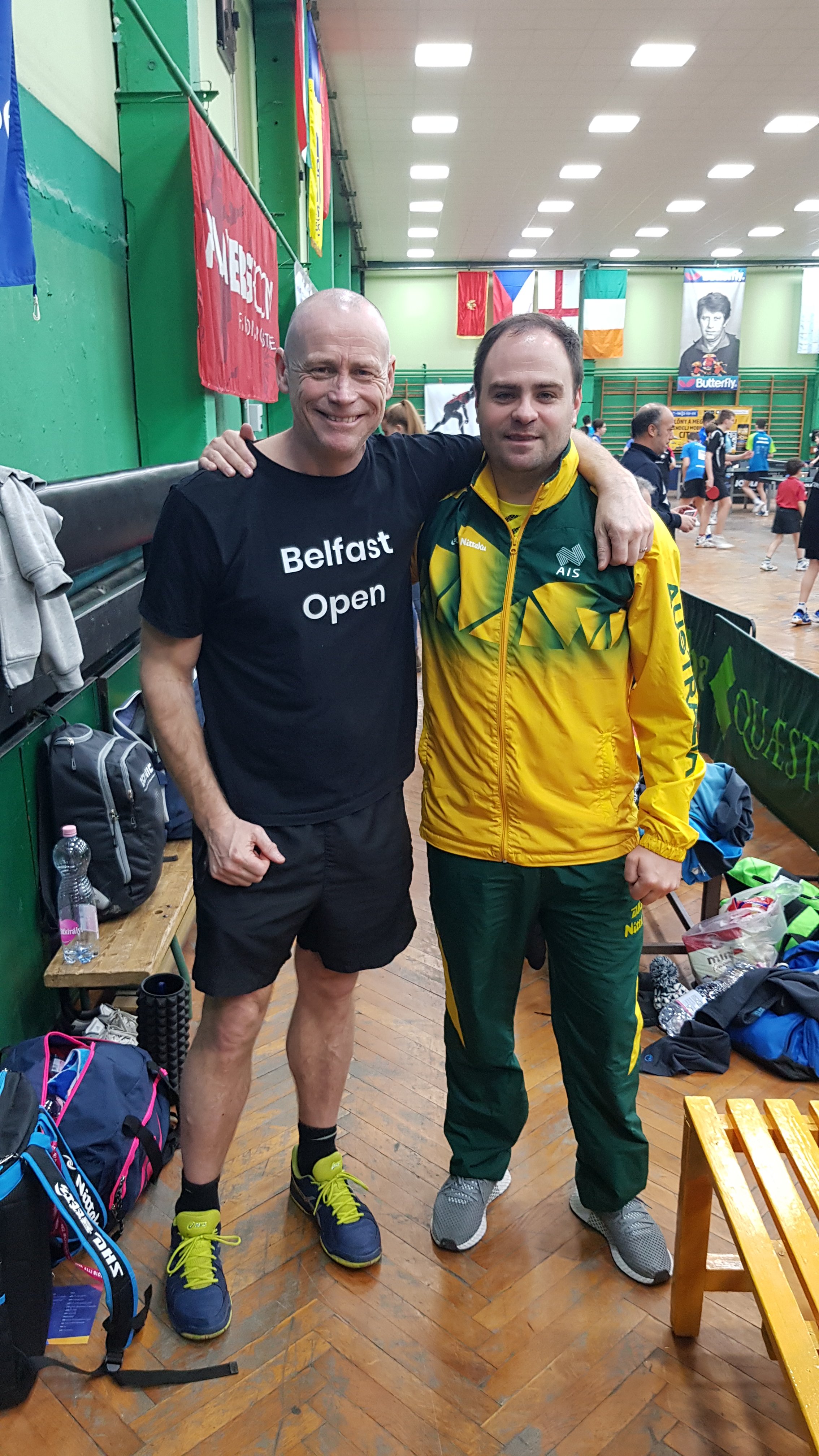 This Tournament is Sport at its best and proves that with the right systems and the right people, anything is possible!