Last weekend 6 young ormeau players took part in the first Irish tournament of the season. Conor, James and Max joined Zak and Thomas last weekend through an impressive qualifying tournament. 13 year old Sophie entered the event as the favourite and the number one seed in the women's event.
James started the day firing on all cylinders storming to a 1-0 lead on Tom Davis and a 2-1 lead on Ryan Farrel. James found it difficult to keep the momentum going and the more experienced players Tom and Ryan were able to edge James on this occasion. James finished his group with a solid win over Ciaron O'Donughue.
Max was featured in a group alongside UCDs Alexander Gillen, Jona Voss and clubmate Zak. This was a group also Max felt he could have progressed from with solid performances each match but his best performance came from having match point on the eventual winner Alexander Gillen! Max finished the group in third place with a good win over Voss.
Conor had a great start to the day with a great win over clubmate Thomas, but after losing a match against Dylan Byrne in a match he felt he should have won, it was tough to find any momentum to get through his group.
Zak and Thomas both qualified through the group with Zak getting 3-1 wins over Max and Voss whilst Thomas showed his experience to win his last two matches against kristionas 3-1 and Dylan Byrne 3-2!
Sophie finished her group in first place with 3-1 wins over Erin Thompson and Sabina Devereoux and a 3-0 win over Rebecca Finn.
The Quarter Finals were drawn and Thomas was to play Art Mcglaughlin and Zak to play Tom Davis. Thomas stormed to a 3-1 lead over Art were his forehand played the biggest role in gaining this lead. Zak was fighting for a place in the Semis and the scores were shared at 2-2. The match continued with great quality and with lots of top top rallies and Zak this time was able to get over the finish line and take the match 4-2! Art had staged a comeback on Thomas and the score was set at 3-3 with a decider to separate the two. This time it was Art who edged Thomas 11-6 in the decider.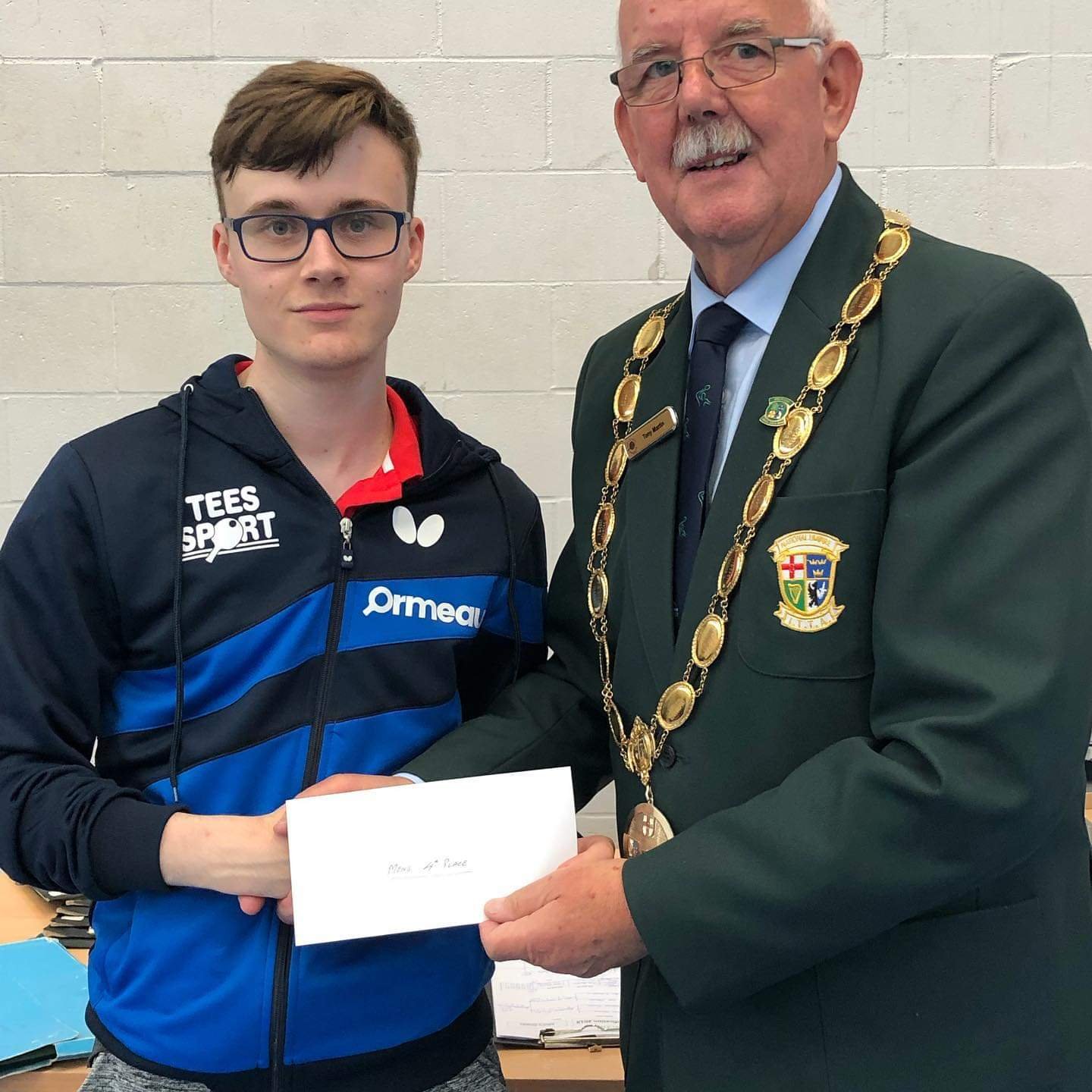 Sophie was in fine form in her Semi Final against Zofia and took the match 4-0! In a match where patience and quality was key, Sophie showed she has these abilities to adapt her game against her opponents. This sent her into the final against Mia O'Rahily Egan.
Zak was drawn to play Art in his Semi Final where he had one aim and that was to reach the final. The match started in Zak's favour with him winning the first 11-9 but then 3 tight sets lost in a row left Zak chasing the match. After letting a 7-0 lead slip in the last set Art sealed the match 4-1.
Sophie on the other hand had great success in her final racing to a 2-0 lead. She was playing excellent stuff and completed the hard job in keeping up the same quality for the last two sets winning the match 4-0! Sophie Early Champion!
Positions:
Sophie 1st
Zak 4th
Thomas 8th
Max 11th
James 12th
Conor 16th
Always plenty to work on, and these guys are back at the training hall aiming to be stronger and better next time 💪🏓👌 #TeamOrmeau