Ormeau well represented at Senior World Championships 2019
Team Ormeau was well represented at the World Championships with Ormeau young star Owen Cathcart teaming up with Ormeau British League player Gavin Maguire accompanied by our club coach Gervis Knox.
As you would expect from any World Championships that hall was filled with the Worlds best players representing large and small countries from all over the World.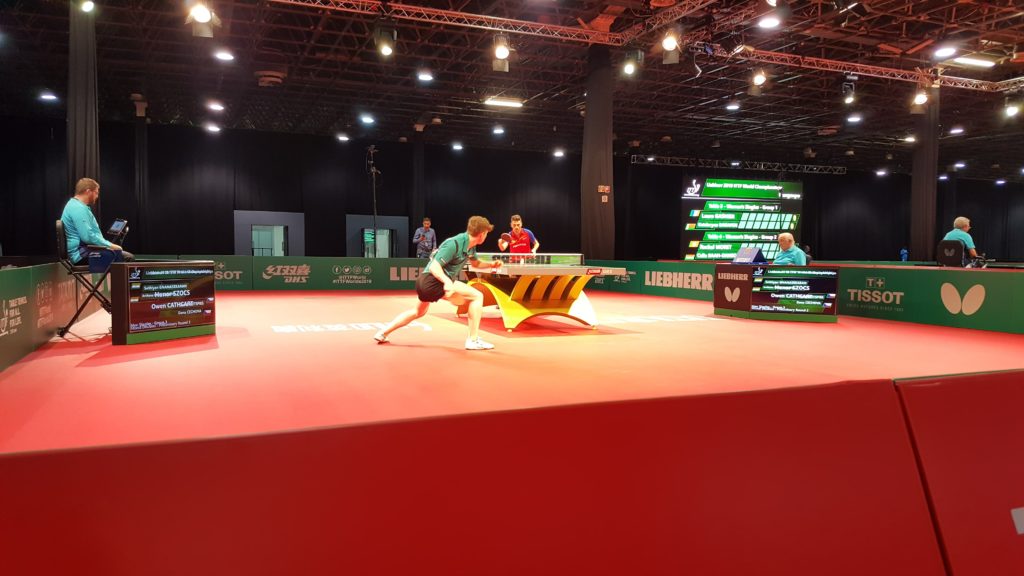 Owen started his campaign in a group of three but unfortunately
AL-MOHANNADI (Qatar) was unable to make the event due to personal reasons only leaving one game in the group to qualify against one of Romania's best Szocs. This was a massive test for the young Irish player now playing fulltime in Sweden but he showed massive class leading the first game 10-8 but could not hold and lost 12-10. In the second set Owen was still recovering from the game points he had in the first and lost this one 11-5 but again took the lead in the third losing this one again 12-10 and finally, Szocs stepped up the pace and closed out the match 11-7 and take the match 4-0. A great experience for the young Belfast player to play a top Romanian player and feel he was in the mix with very good chances to close out both sets! Owen will go away from this event knowing he can compete with the best and by working daily on his game he can progress to much bigger and better things!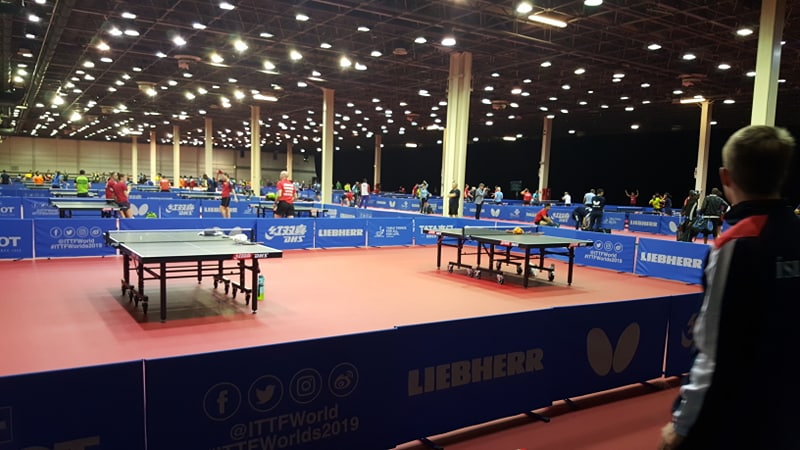 Ormeau Premier league player Gavin Maguire started Group 27 with two classy opponents from Belarus and Egypt respectively. Gavin's first match was against a young player YARASHENKA from Belarus and with many good points, the Belarus player closed the game out 4-0 with scores 9, 10, 8 & 8. The final game of the group was against EL-BEIALI from Egypt who is an experienced campaigner on the ITTF circuit and with some controversy over his service he took the game 4-0 and unfortunately for Gavin his singles event was over. Again great to see Gavin in the mix at these events and he has been a great asset to our Senior British League team this season!
Owen and Gavin decided to pair up with doubles partners from Norway and we have seen a successful partnership in the past between Owen and Borgar from Norway. Both pairs of doubles started well with Owen and Borgar winning 3-0 over a pair from Madagascar and Gavin and Adrian winning 3-0 over a team from Jordan. Owen and Borgar lined up to play a very strong USA pairing of JHA/LIU which all could have made a turn if the boys closed out a deuce in the second set but eventually it wasn't to be with them losing the match 3-0 and exiting the event. Gavin and Adrian also faced a massive match against Egypt's ASSAR brothers and on the day they showed their class taking out our lads 3-0.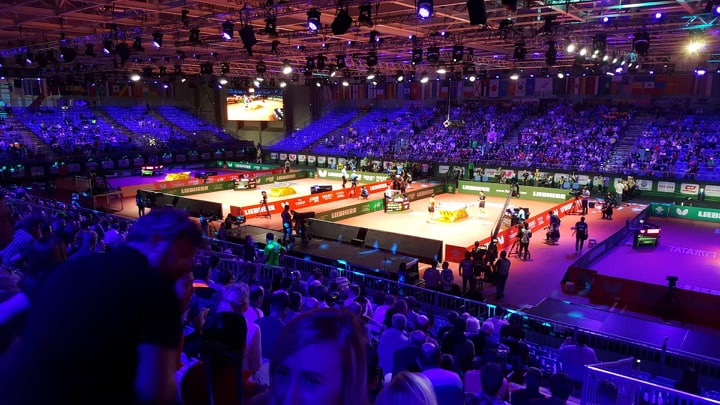 Overall a massive experience for the lads and its always important that our players are put in difficult events to further improve their games. A great experience for our coach Gervis who travelled as the coach and again it proved to him Table Tennis is a very difficult sport with many very good players coming through but our players are capable of success at these important International events!