VANRATH Corporate League Round 8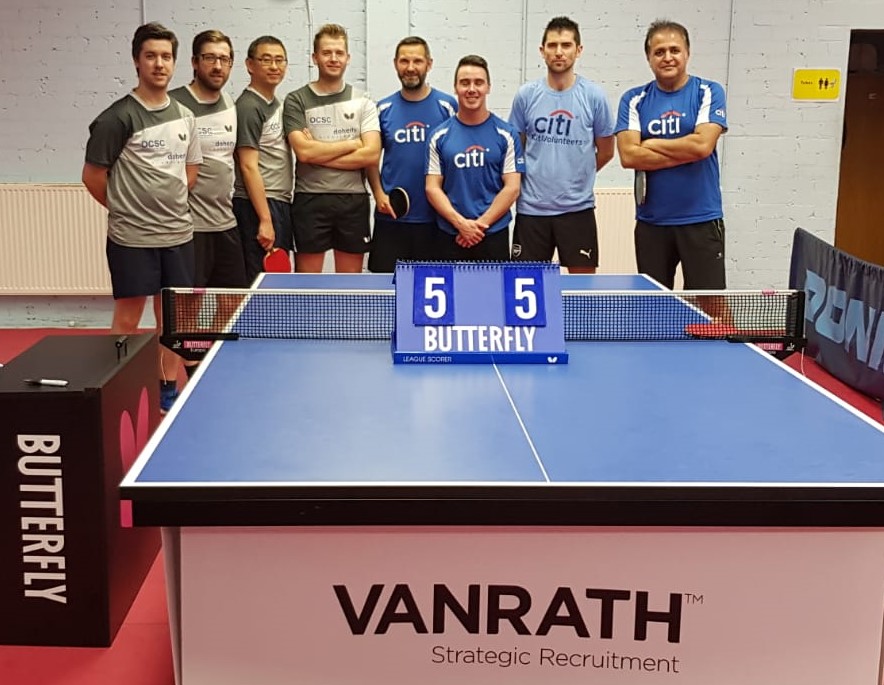 With one round to go before we crown our 2019 Corporate League champions, there was nothing but drama on Friday as the league leaders Citi A were pushed to the limit by OCSC/Doherty Architects with the game finishing at 5-5 draw! On the day it was former Irish International Keith Knox who won his two singles plus his doubles with Doherty Architect's Jonny Spence. OCSC/Doherty Architects Jonny and Graham also added a valuable win over Citi A's number 4 Daniel Clarke to leave the game all square.
Nanthealth were in good form as they took a valuable 7-3 win over local IT rivals Rapid7 to leave them in 5th position chasing Citi B for a Top 4 finish. iManage A took on Citi B and came away with a superb 6-4 pushing them up the table above Firmus Energy. The final game of the day was a catch-up match between Citi A and iManage B with Citi dropping just one singles game picked up by iManage new boy John to leave the score 9-1.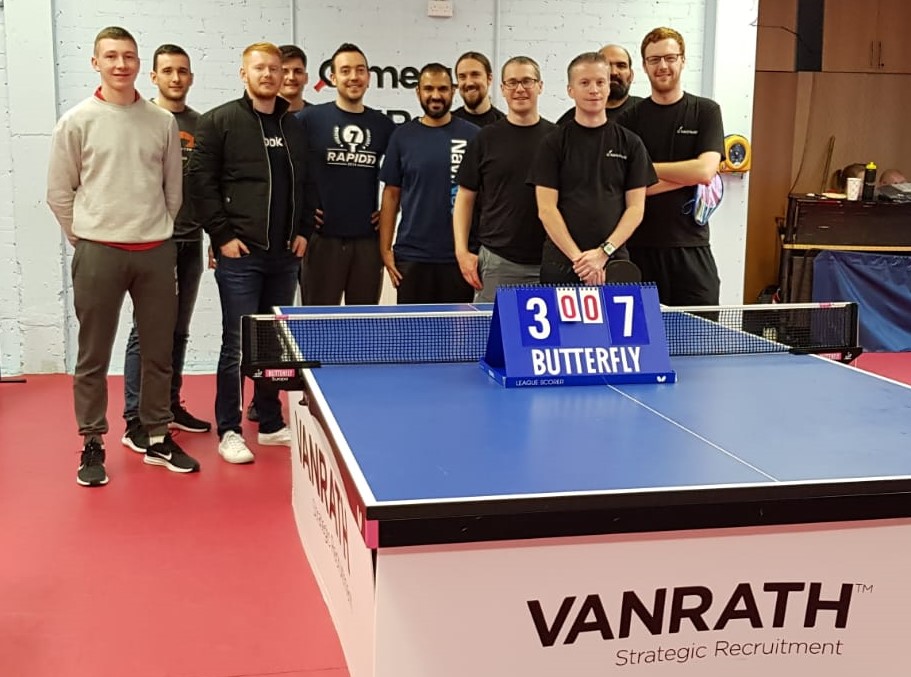 Allstate has a game in hand as their match against Firmus has been postponed and it's looking like it's going to be unbelievably close between Allstate and Citi A for the 2019 VANRATH Corporate League title!