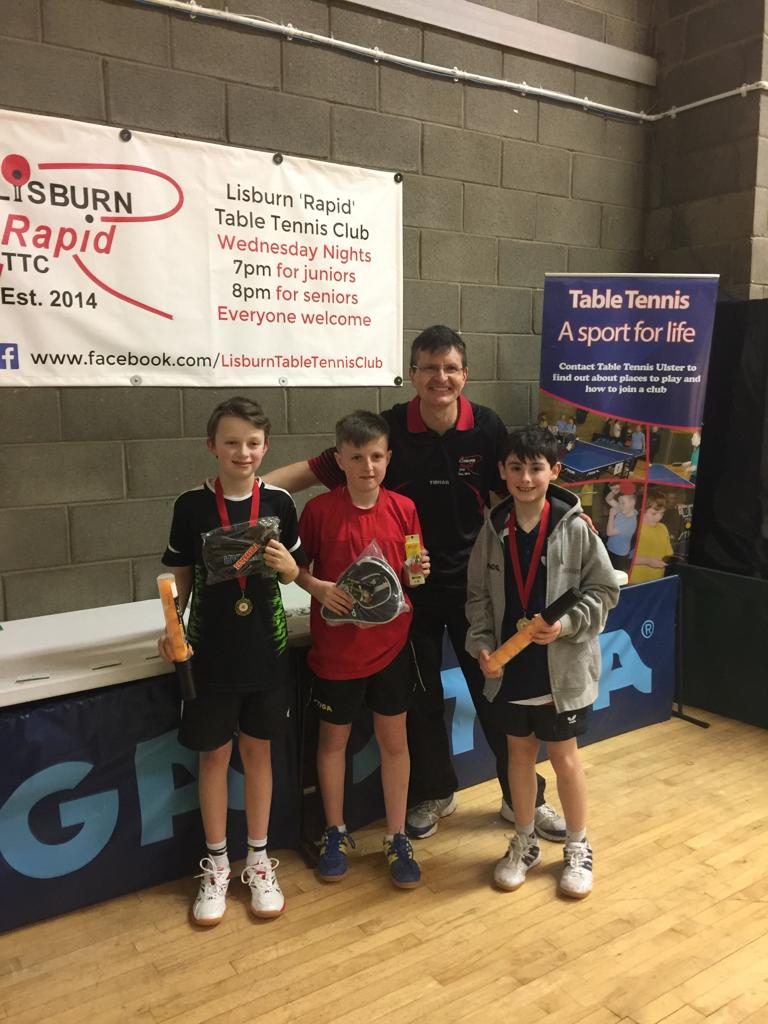 We had several players representing Ormeau over the weekend at the Lisburn Rapid Challenger that boasted over 40 young players from 8 different clubs (Glenburn, Craigavon, St.Anne's Dungannon, Banbridge, Fivemiletown Revolution, Ballymoney Osmond & Lisburn Rapid)
Some Great success for the club overall and here are some of the results from the weekend.
Div 1 – joint winners: Ben Watson (Ormeau) & Aedan McGivern
runner up: Senan Sheridan
(Ormeau) with joint runners up; Emily Flynn, Daniel McFaul & Alice Looney (Ormeau) Third place: Anjali Singh
(Ormeau) . Well done to Ben Watson who was the overall joint winner in Division 1!

Div 2 – winner: Aleyah Peniero
runner up: Patrick Young (Ormeau)
joint third place: Adam Molek & Ben Dickson

Div 3 – winner: Charlie Shortt
runner up: Peadar Sheridan (Ormeau) third place: Aaditya Singh (Ormeau)
Div 4 – winner: Rebecca Kingston (Ormeau) runner up: Melissa Johnston
third place: David Agnew (Ormeau) Well done to Rebecca who has won her first Challenger Division4 event!
Well done to all the Ormeau Kids who competed at the Lisburn Rapid Challenger and we thank John McFaul and the Lisburn Club on a successful and fun event, well done!