Success for Owen & Sophie at Hungarian ITTF Junior & Cadet Open
Owen Cathcart and Sophie Earley travelled last week to the Hungarian ITTF Junior Open where they both achieved massive success with Irish coach Conn Higgins!
Biggest success over the week came in the Girls Cadet Team event with Sophie pairing up with Top Egyptian player Hanna Goda. The pair got off to a great start beating Hungry 2 and Romania both 3-0 in the group stages. After winning their groups the girls proceeded to the quarter-finals to take on Korea and both girls in great form; won their two singles and doubles 3-0 advancing to the semi-finals! Next up was Chinese Taipei and both girls threw down the gauntlet with Sophie taking the first game 3-2 against TSAI Yun-En but after Hanna lost her game narrowly 3-2 and then losing the doubles there girls were 2-1 down! Hanna took TSAI Yun-En 3-1 to leave the game 2-2 and Sophie playing the decider! Sophie took the first game but was unable to covert the next three and lost out 3-1 and left the girls claiming a Bronze medal! What an achievement!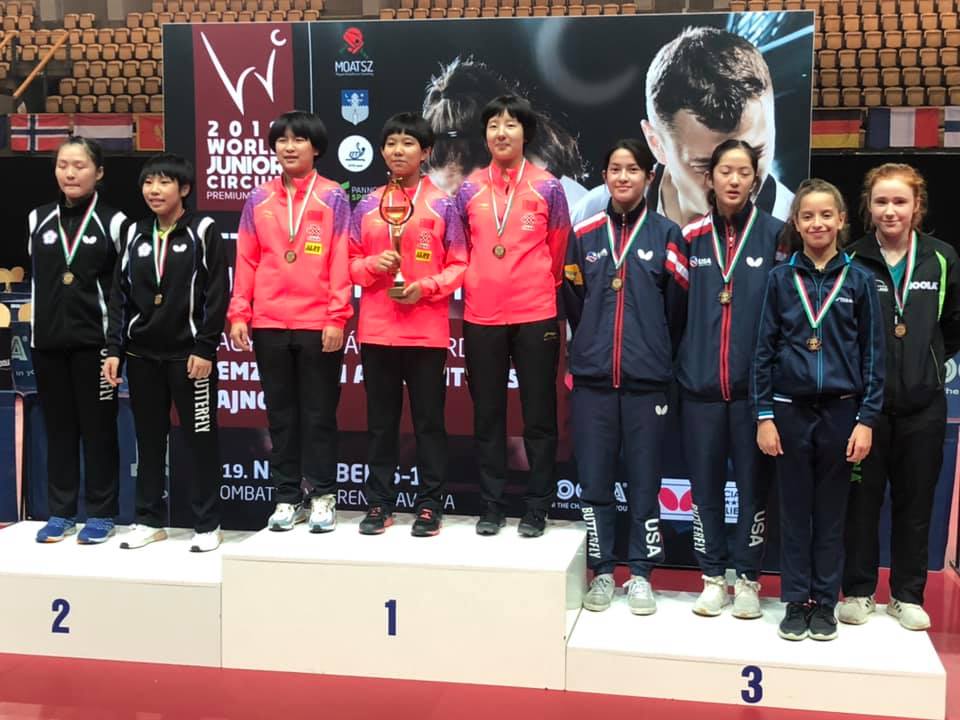 Owen returned to the ITTF circuit that has been massively successful for him over the years in style as he started his campaign in winning ways against one of France's best Juniors Jules Cavaille. Owen took the first three sets comfortable only to see Cavaille mount a comeback in the next two games to leave the match 3-2 with "OC" able to ramp this game up and close it out in the 6th set 11-7! Massive win for Owen as the French team finished in silver in the team event and this set him up for his encounter against Martinko from the Czech Republic in the Last 32. Owen again in good form took this old revival in the sixth game 11-6 and proceeded into the Last 16! The final game of the tournament for Owen came against one of Europes best players Rassenfosse from Belgium and OC struggling a little with his hip wasn't able to overcome this tough opponent but went down 4-1 and finished a super Hungarian Open!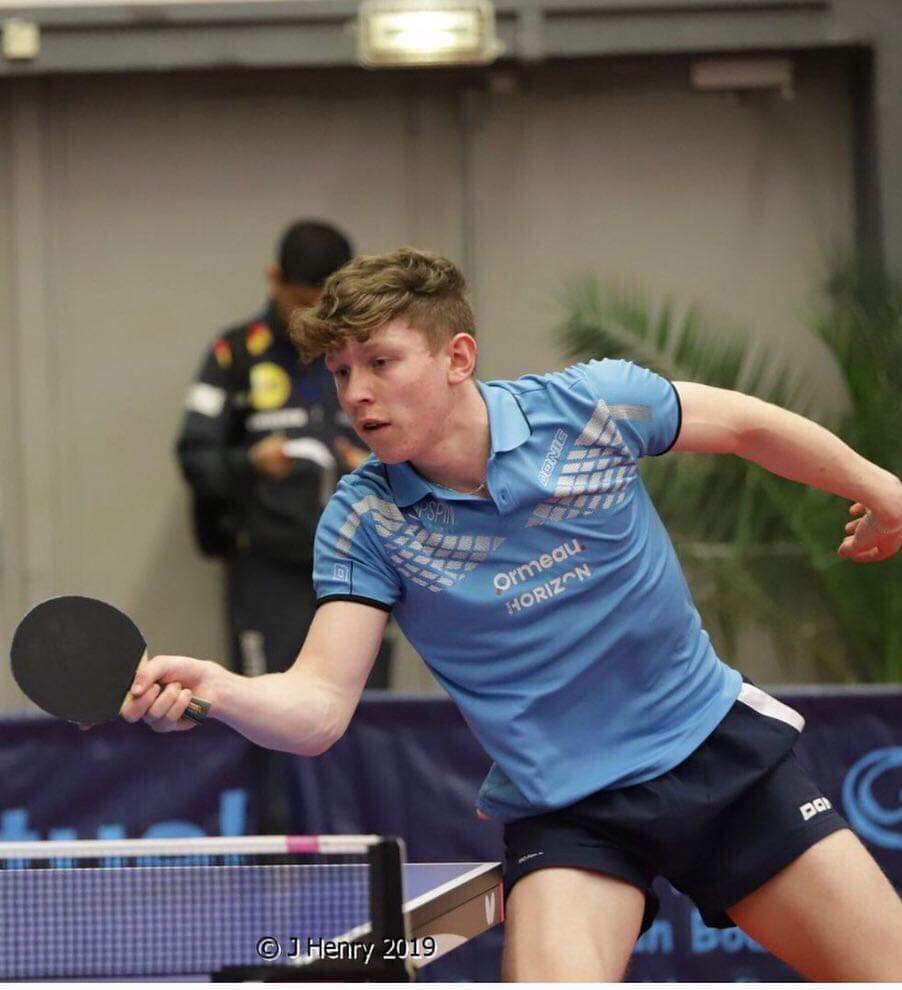 Sophie taking up a high seeding in the Cadet Girls singles got unlucky to meet an unranked Chinese National team player in the Last 32! This did not deter Sophie and she started excellent winning the first set and third set to lead 2-1 but the Chinese pushed hard in set four and five and closed the game out 11-7 in the 5th set!! Unbelievable performance again from Sophie against one of the World's best U15 girls!
Overall excellent results from Owen and Sophie and a big shout out to Conn Higgins who was the Irish coach at the event! More massive success for our two top International players!