Great weekend for the Ormeau squad who secured 8 titles at the Ulster Junior & Senior Championships over the weekend. A large squad of Ormeau players attended one of the last events of the Ulster 2018/19 season and it was a successful occasion with Conor Nugent winning the Mens Singles event over team mate Daryl Strong and the Earley brother Thomas and Zak finishing in bronze.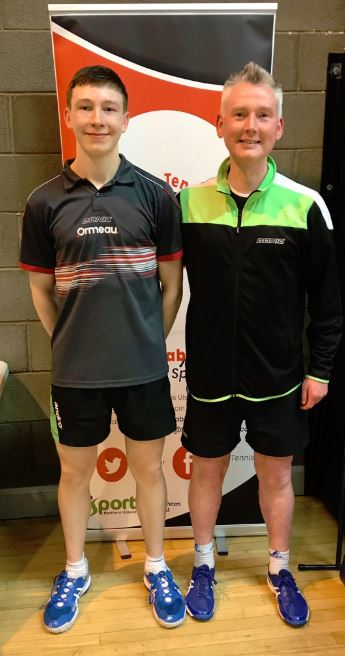 Well done to Phil Wallce who took the Masters title over Banbridges Pat McLoughan Conor Nugent went on to win the Under 21s defeating team mate Connor Smith in the final. In the Junior categories, we saw Lucy McIvor and James Skelton do the double lifting both the U15 & U18 girls and boys categories! Lucy defeated Banbridge's Nicole Larmour in both events and James overcome brother Max in the 18s final and Craigavon's Tom Colvin in the U15 final. Ben Watson finished in silver in the U13 boy's category losing out to St Annes Tom Irwin in the final. Great job from young Peadar Sheridan who took top honours in the Boys Hopes event!
Great job from all the organisers and big thanks to Norman McBride for running and organising the event!