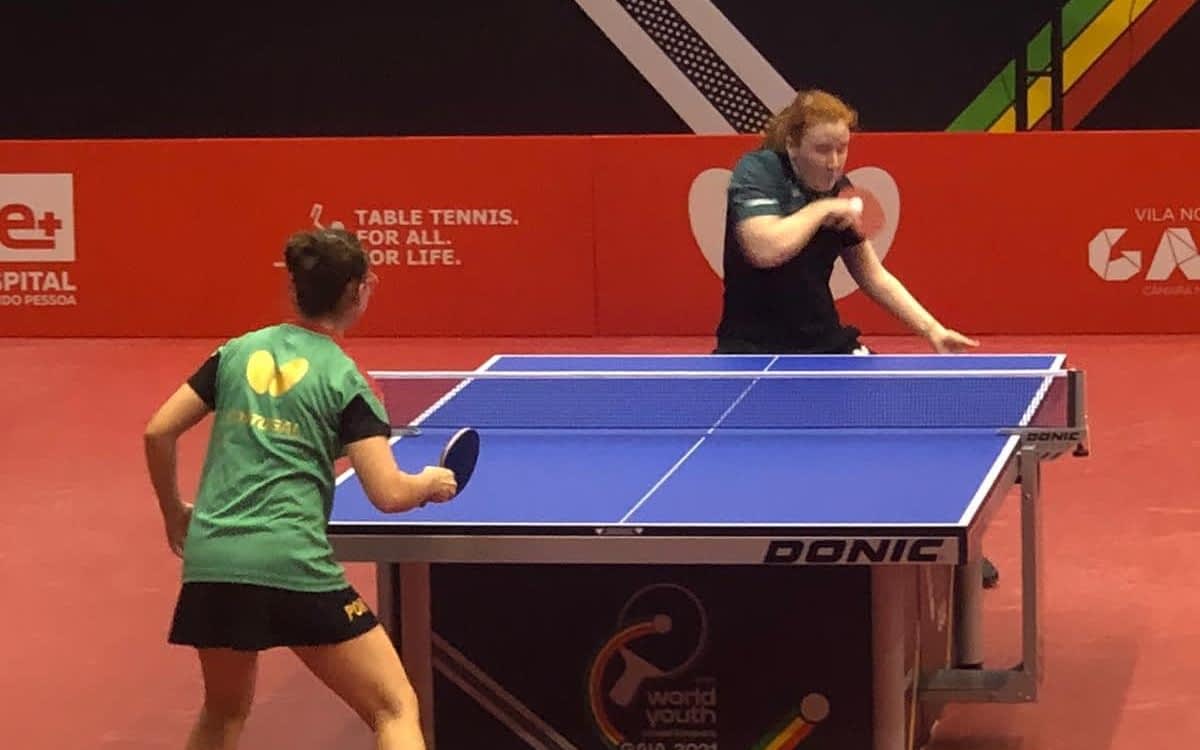 Great start for Sophie in the World Youth Championships in Portugal as she made the quarter-finals in cadet girls doubles with French partner Clea DE STOPPELEIRE. In the round of 16, Sophie and Clea took out the Russian pairing of IVANOVA Anastasiia / TEREKHOVA Zlata 3-2 in a thrilling match. Sophie and Clea progressed to the quarter-finals stage where they faced German second seeds GRIESEL Mia / KAUFMANN Annett, the girls took the second set but wasn't enough to withstand the German pair and they were victorious 3 sets to 1.
Singles started today and Sophie got off to a flyer winning her last 32 matches 4-1 against SANTA COMBA Mariana from Portugal. Next up will be a battle between the UK's top two protegees with Sophie taking on Anna Hursey from Wales!
More results to follow!
Well done Sophie & coach Conn on a great start to the World Championships!