Victory for Ormeau in Scotland against North Ayrshire in Premier League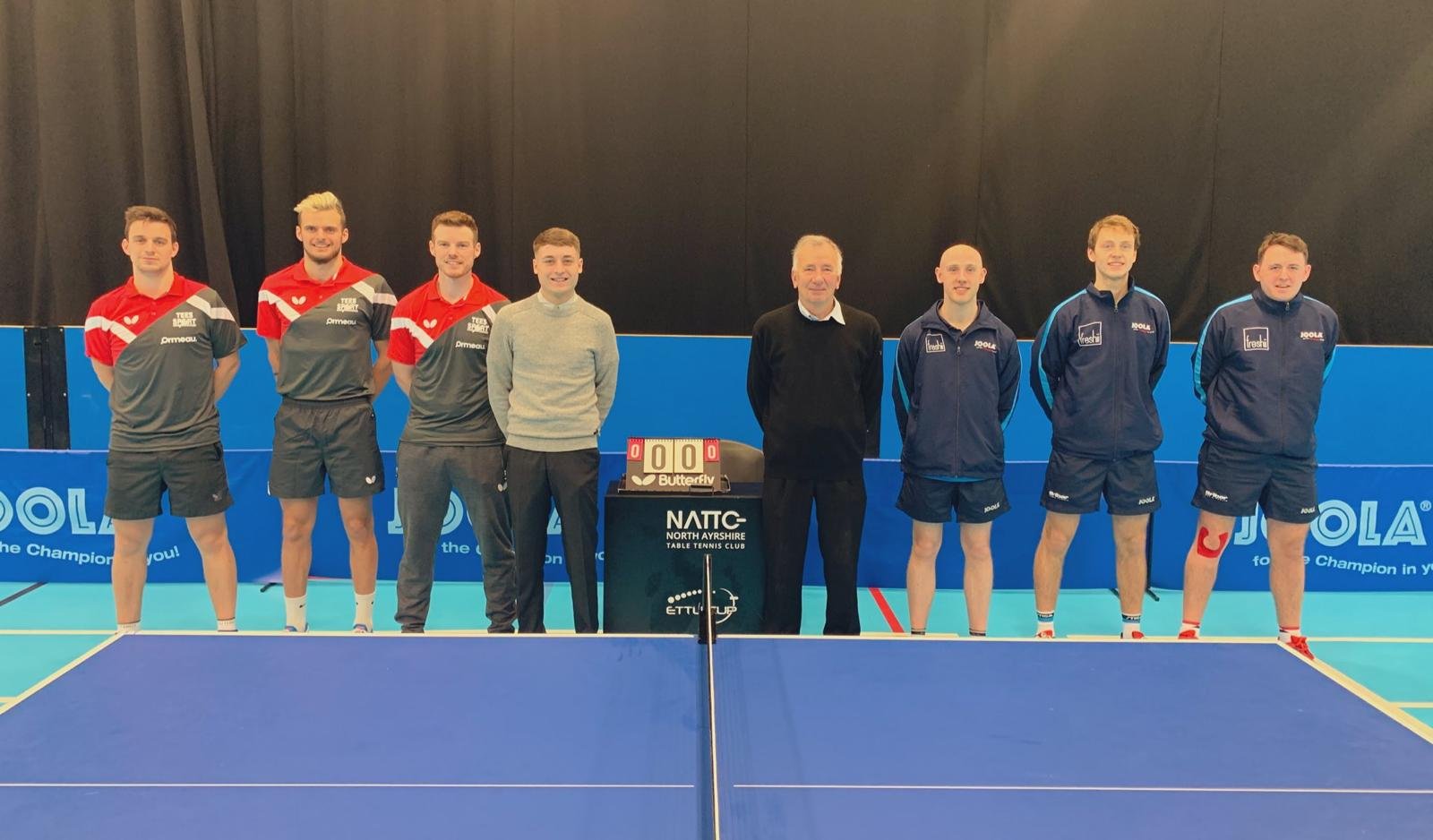 Ormeau traveled to North Ayrshire today for their first match in 2020 for the Senior Premier British league. New signing Dorian Nicole made an impressive debut winning both his singles! Ormeau came away victorious with a solid 5-2 win with Dorian and Matt taking two and Gavin one! Good wins for Dorian as he won comfortable against Dalgleish and Main. Matt was in good form as he beat Irish player Zak Wilson 3-0 and also took a win over Chris Main. Gavin started well with a win over Dalgleish but was pipped 3-2 by fellow Irish player Wilson. In the doubles the lads were beat deuce in the fifth set!
Many thanks to North Ayrshire for a great match and for the hospitality. We look forward to playing Ormesby in a few weeks.